World of Crete has organised and launched two successful Virtual International Art Fairs at its virtual building Posterus360. The first version was launched in 2017 with a limited number of booths for demonstration, followed by VIFAF v.1 and v.2 launched in September and December of 2021 accordingly with 25.000 vistors.
9th until 30th April 2022 VIFAF v.3 will be launched with more booths available as well as the option for booths in Moon and Mars.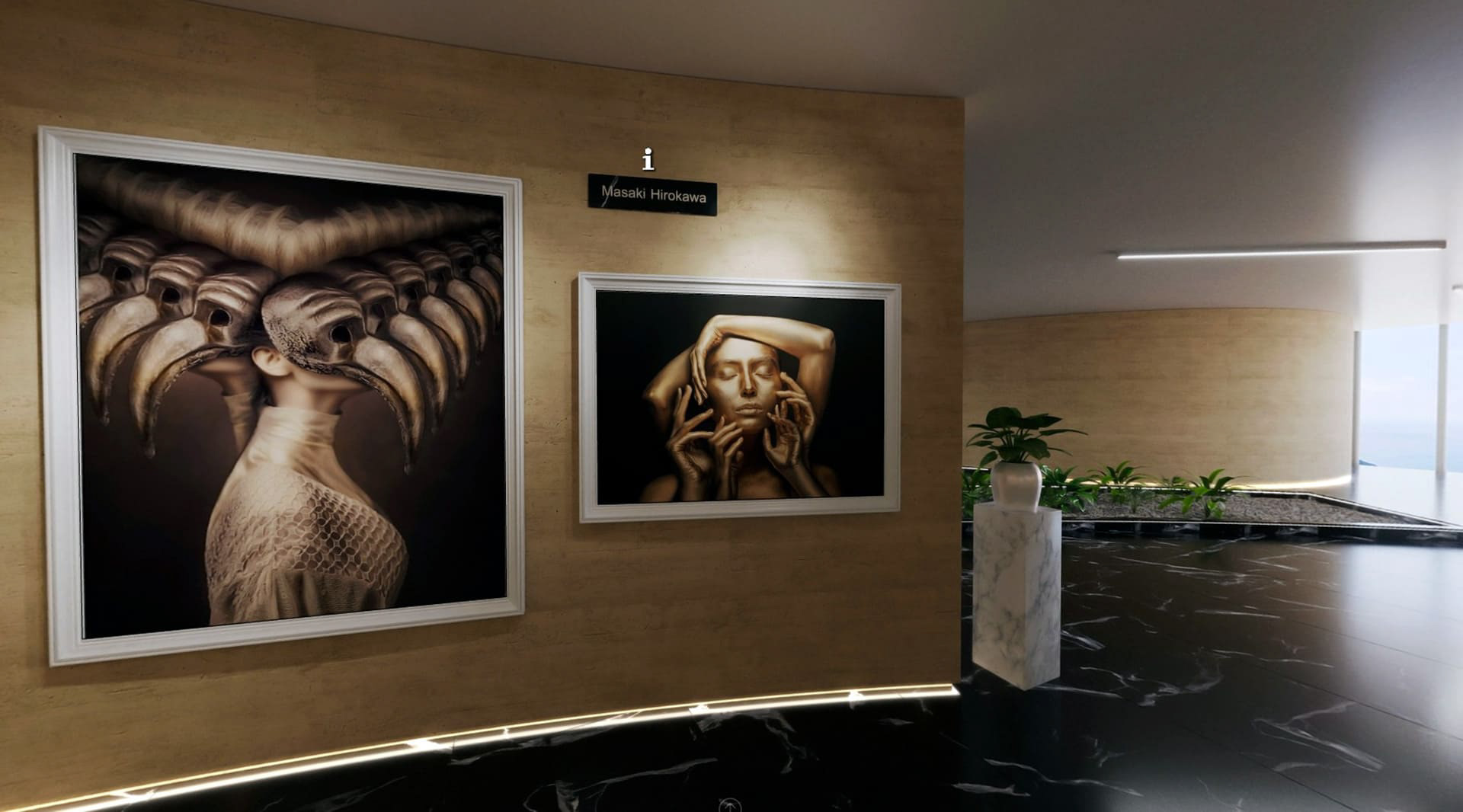 Masaki Hirokawa's wide range of activities includes graphic design, smartphone app development, interactive movie production, and website development. They also write technical articles on graphic design for graphic design magazines and reference books. Born in Toyama, Japan in 1981. Started web design and programming self-study in 1997 at the age of 16. Went to Tokyo to work as a web designer/DTP operator in 1999. Got involved in the development of mission-critical systems as a system engineer/programmer in 2002 at the age of 21. Switched to working as a freelancer, working on web design, programming, graphic design, and producing interactive movies in 2005. Won the Grand Prize for the MTV SO-ZO Competition "Web Screensaver Category" in 2006. Authored multiple reference books while submitting works to graphic design magazines in 2008. Got involved in the development of multiple video games as a technical artist in 2011. Went independent to start a smartphone app business in 2013. Developed an app that was eventually downloaded more than 20 million times and is still being used by more than 3 million users worldwide. Returned to creating graphic design, and participating in exhibitions in Italy, Spain, the UK, Greece, and more in 2019. Was awarded the "ARTIST OF THE YEAR 2021" by ITSLIQUID Group in 2022. Continue to create graphic design while managing smartphone apps.
The work replicates a woman wearing a bird mask to convey the theme, "repetition and a return to archetypes," capturing the essence of humans living in society. Humans form orderly societies, as controlling chaos using law and order is a prerequisite for human civilization. The work depicts how the coexistence of chaos and order creates repetitions like those found in opposing mirrors. The mask represents a sociable personality and shows how human coexistence results in endless repetitions like those found in opposing mirrors.
この作品では「原型への回帰と反復」というテーマに沿って、鳥の仮面を被った女性を繰り返し複製しています。これは人間の持つ熾烈な願望を表現しています。狂気を支える論理がアート作品または人類の文明には必要不可欠であり、作家にとって論理は感覚を抑える手段に過ぎないため、両者の共存が合わせ鏡のような反復を生むことになります。そこには終焉がなく、ただ入れ子構造になった世界がループしているのみです。人類の歴史や文化、戦争、紛争、そして宇宙もこのようにして構築されて来たのではないでしょうか。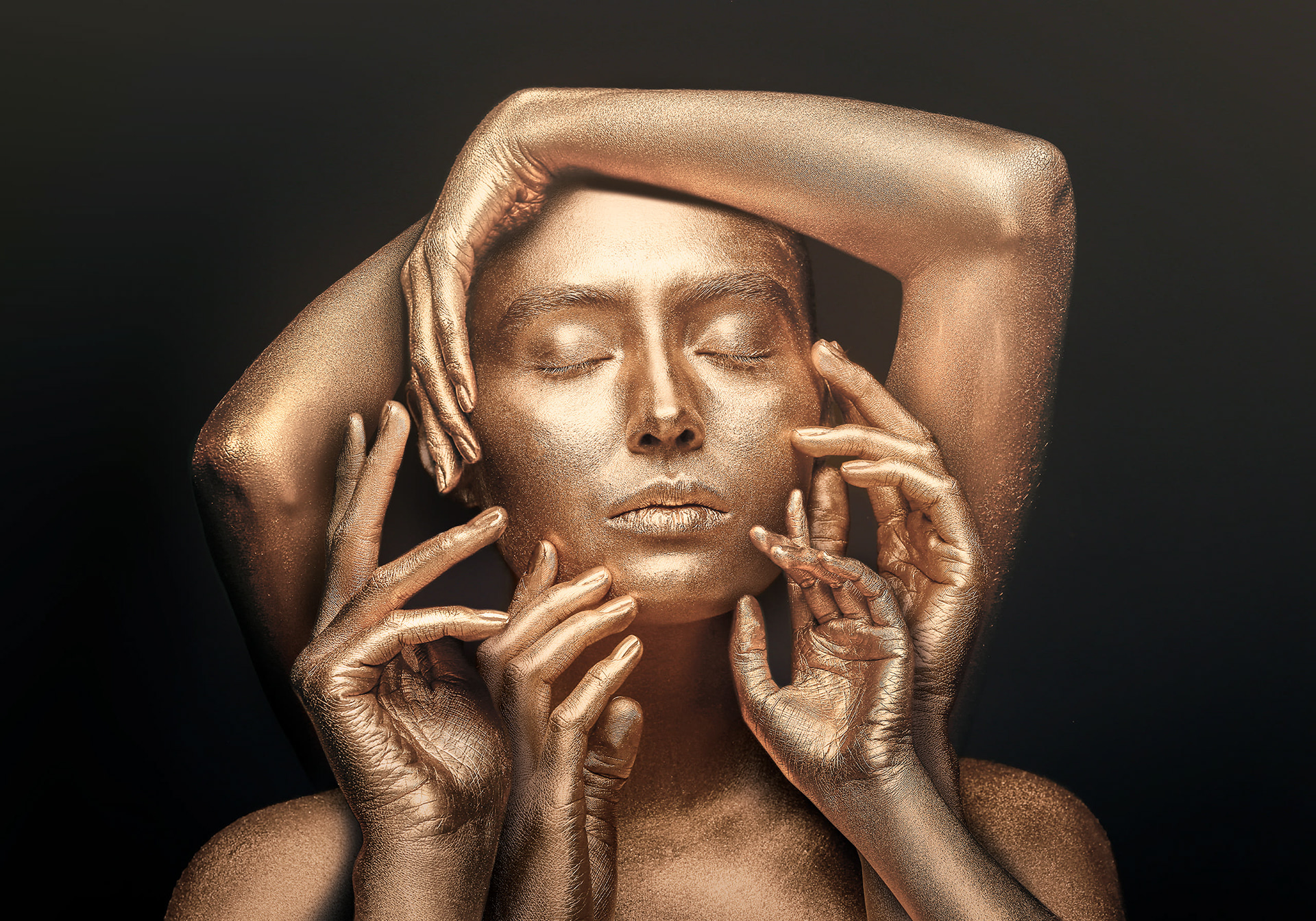 When the world entered the Corona disaster, all sorts of sad thoughts poured in from all over the city. Ladles disappeared from shrines and supermarket shelves were emptied. The world was about to be reborn. I kept thinking about what role art could play in such a world, and I mindlessly projected the thoughts I received from the swell of the world into my work, as if filtering them. The last thing that remained was "prayer.
世界がコロナ禍に入った時、街中からあらゆる悲しい想念が流れ込んで来ました。神社からは柄杓がなくなり、スーパーの棚は空になりました。世界は新しく生まれ変わろうとしていました。アートがそのような世界で持つ役割は何か考え続け、大きな世界のうねりから受けた想念をろ過するように、無心で作品に投影し続けました。そして最後に残ったのは「祈り」でした。
OPENING HOURS
Monday - Friday: 9.30am - 6pm
Saturday: 10:30am - 5pm
Closed: Sunday, Public Holidays