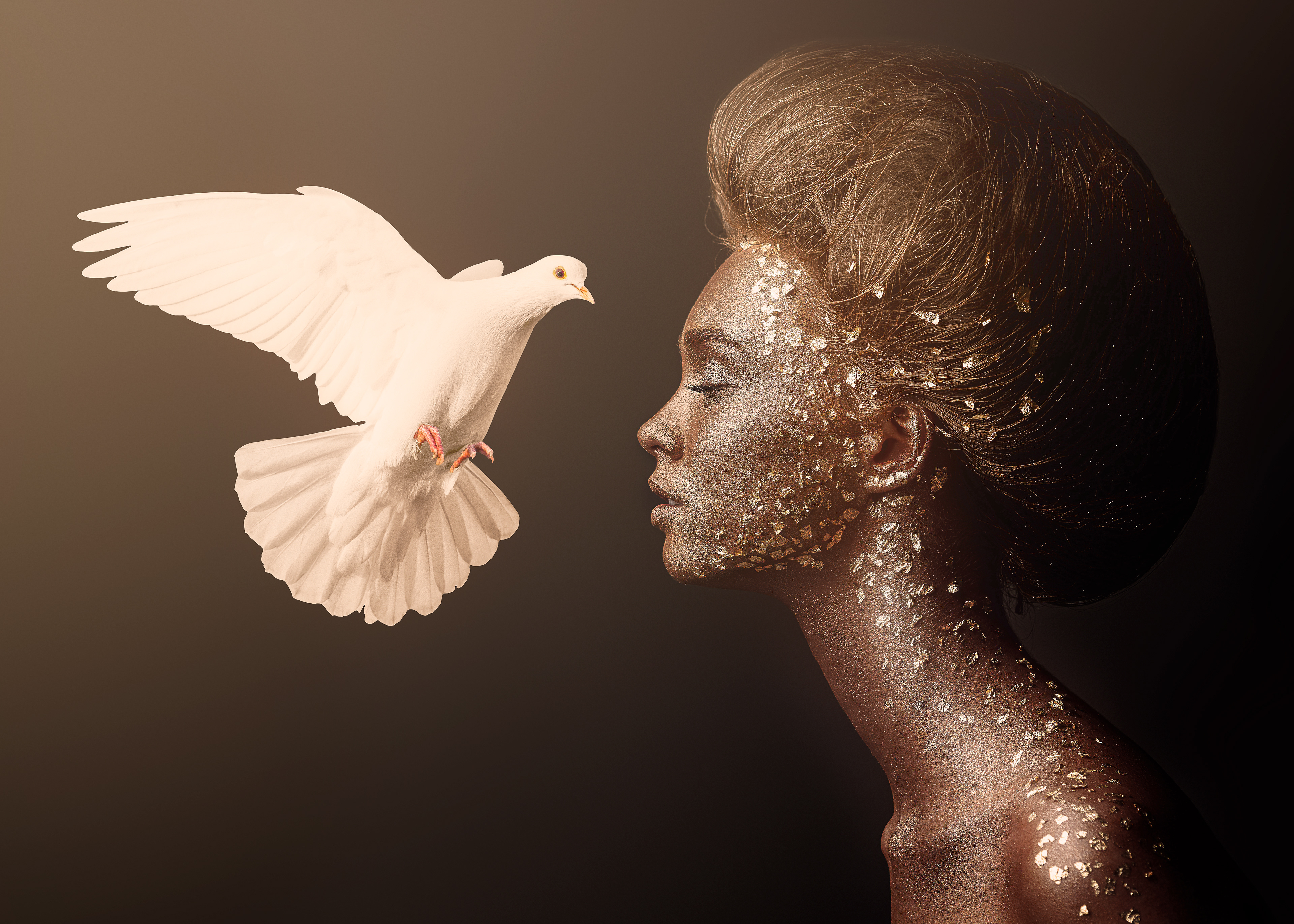 Title of work:
The World in a Birdcage / 啓示
Year of creation: Aug 2020
Dimensions: 60 x 84 cm (Height x Width)
Medium: Digital Media
Technique: Photo collage
The white dove which appears in this artwork represents a revelation from the presence of a higher dimension. All people were born onto this earth for a purpose, each with an important role to play. To fulfill that role, or to even realize that purpose, is perhaps the greatest joy of living for most people. For example, even when hope is lost, that in itself has meaning, as there is God's love, and there is always salvation and guidance for all.
この作品に登場する白い鳩は高次元の存在からの啓示を表している。この地球に生まれた全ての人々は、それぞれに大切な役割を担い誕生しました。その役割を果たすこと、或いはその役割に気づくことは、おそらく多くの人々にとって生きる喜びであるはずです。例え希望を失ったとしても、その出来事には意味があり、神の愛があり、全ての人々には必ず救いと導きがあります。